Ag 91 Energy, a locally owned company based in Clarkson, is proud to supply the energy needs in ​ Northeast Nebraska. We​ are a Certified Distributor ​ for Cenex Field Master and Road Master diesel fuel, ​ providing you with all your petroleum needs, including: gasoline, propane and bulk oil. From ​ heating your home to drying your corn; getting you down the road or in the fields, we proudly supply the Clarkson, Dodge, Howells, Leigh and surrounding areas with quality service and products.​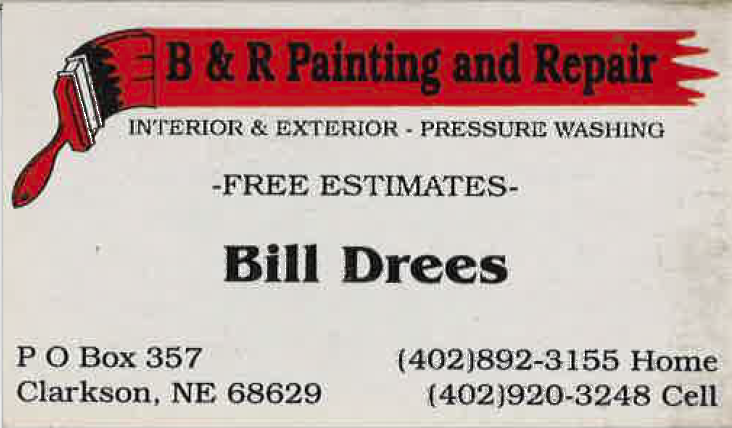 B & R PAINTING AND REPAIR
Bluebird began in 1958 as the outgrowth of a hobby of Harlan Hamernik and his wife Shirley, who grew up in the Clarkson area. Neither had formal training in horticulture (in those days, FFA was production agriculture!). The company is now operated by the Hamernik's three sons Tom, Chuck and Mike. The nursery's wholesale division ships millions of perennials, herbs, grasses and wildflowers to garden centers, landscapers, mail order firms, botanic gardens, parks and zoos throughout the US and Canada. Plant and seed exchanges also take place with plantsmen in China, Australia, New Zealand, the United Kingdom, etc. Some specialty seed is sold in Europe. Harlan was involved in the International Plant Propagator's group since the early 1960's. Plants are propagated from seed, cuttings, layers, division and tissue culture in Bluebird's 8 acres of greenhouse plus overwintering houses and tissue culture lab.​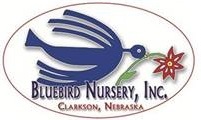 Andy Cada
1712 Road 12 Clarkson, NE 68629
402-660-5597
Licensed and Insured​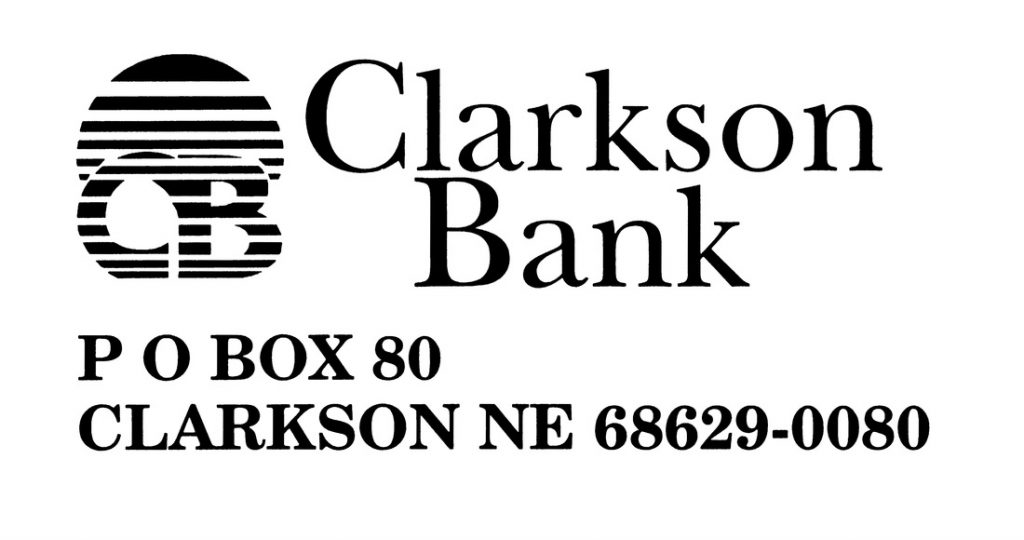 Clarkson Bank has been serving the financial needs of the Clarkson area families for over 100 years. They take pride in their quality, service, and efficient friendly staff.
Whether you need a personal, business or agricultural loan for crops, livestock, equipment or farm real estate, Clarkson Bank is there. They will partner with you to help you reach your financial goals.
Family ….Farm ……Financial Freedom. You can't get more American than that.
Clarkson Bank – Serving the American Dream. (Member FDIC)
CLARKSON COMMUNITY CARE & REHABILITATION
212 Sunrise Drive
402.892.3494​
ceo@clarksonhealthandrehab.com
​Come see what's new at our rehab center…tours welcome!
Annie Kumpf, Jill Becher, Dee Eikmeier,
Dr. Chad Ortmeier
​402.892.0100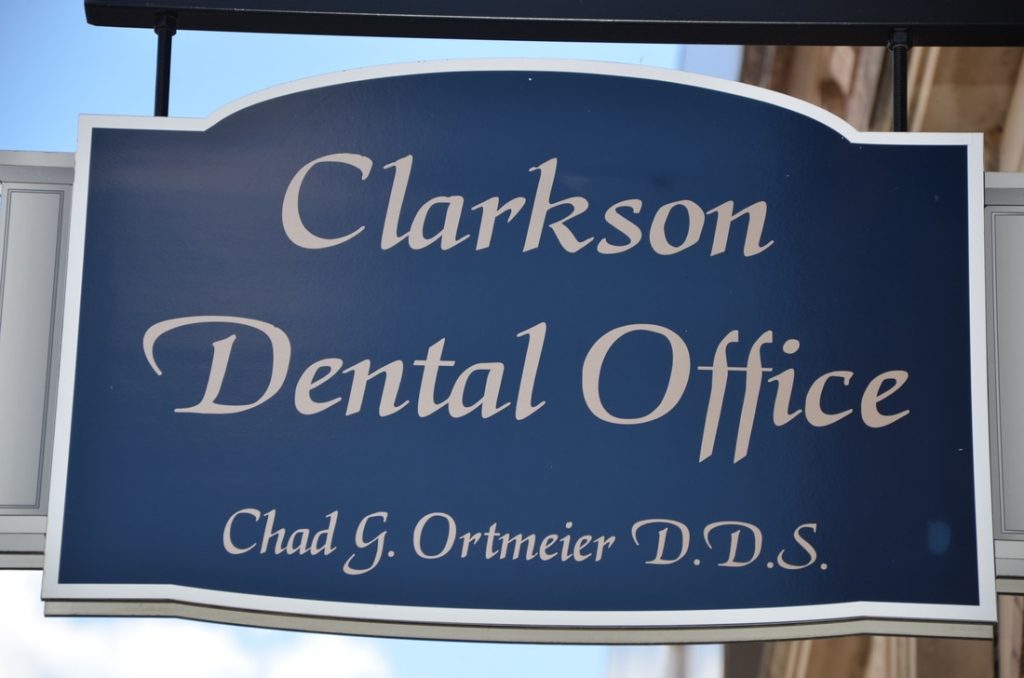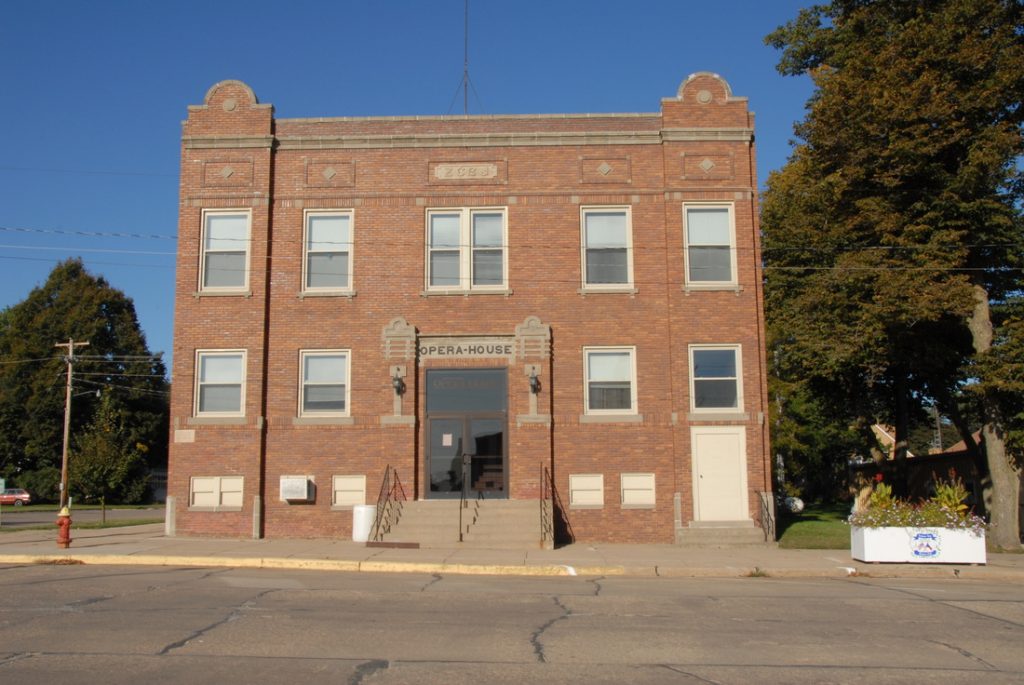 CLARKSON HISTORIC OPERA HOUSE
Monthly polka dances and other entertainments. Available for your wedding, anniversary, birthday and graduation party needs!

Contact Bob Cerv at 402-892-9829 or 402-649-2074.
Check out our schedule:
CLARKSON PLUMBING AND HEATING / TRUE VALUE HARDWARE
220 Pine St.
Clarkson, NE 68629
402-892-3331
​
Hours:  Monday – Friday     8 am – 5:30 pm
              Saturday     8 am – 5 pm
              Sunday       10 am – 12 pm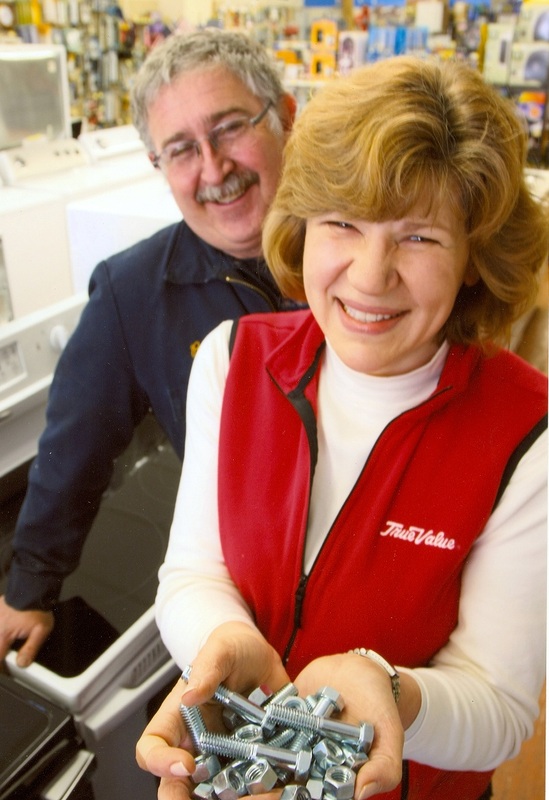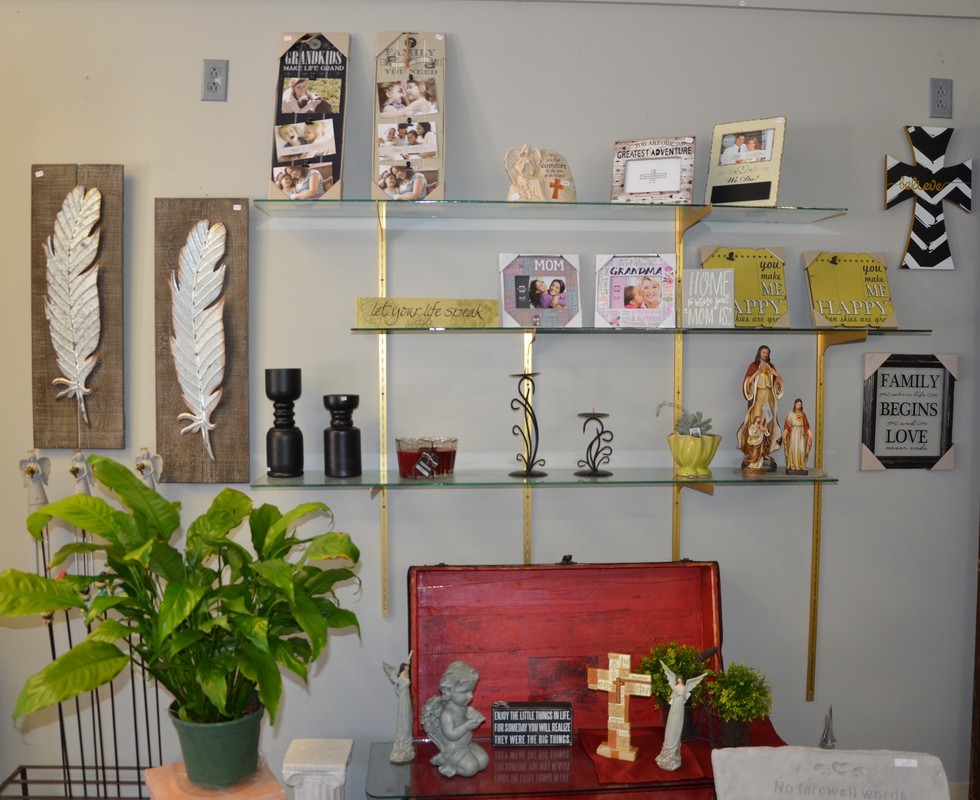 CLARKSON FLORAL AND GIFTS
224 Pine Street
402.841.4603
clpatriots@outlook.com
COLFAX COUNTY PRESS - EVANS PRINTING
Serving Clarkson and the Surrounding Area Since 1900!
242 Pine St.
Clarkson, NE 68629
402-892-3544
Email: ccpress@qwestoffice.net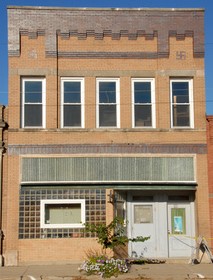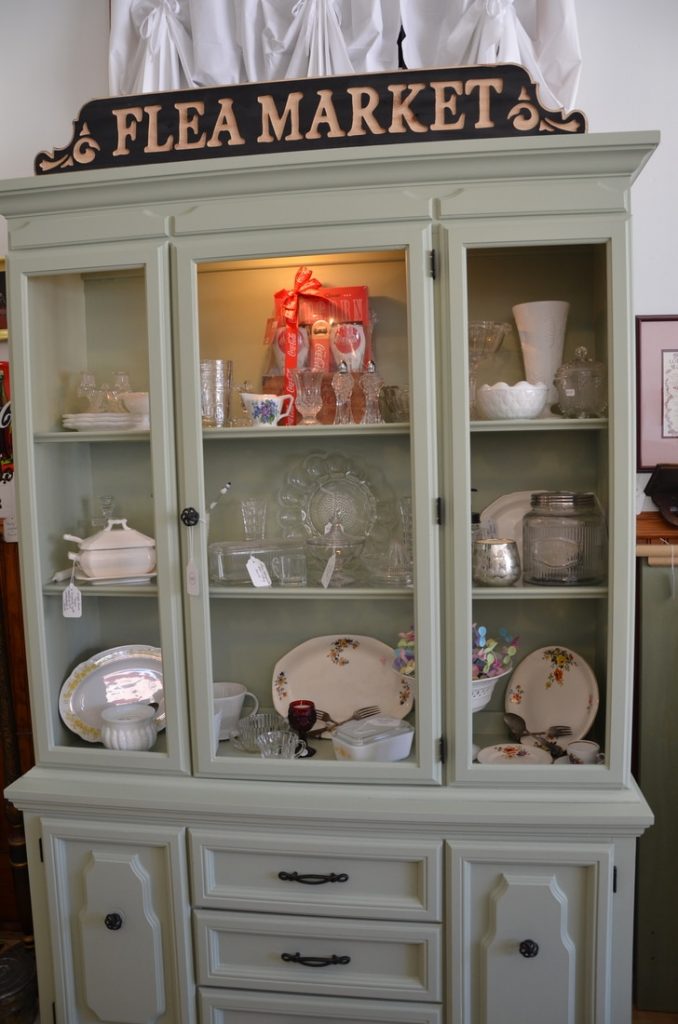 Antiques, Vintage,
Uniquely Repurposed
255 Pine Street
​402.750.3113
cottontailvintagellc@gmail.com
​Bunny Smith –  Manager
We service and repair all makes of farm equipment, trucks, autos, air conditioning: welding, full machine shop and Westendorf Loader
514 Bryan St Clarkson, NE 68629
402-893-3368
215 Pine St
PO Box 74
Clarkson, NE 68629
402-892-9822
www.doublergraphics.com
FARMERS UNION COOP SUPPLY CO.
Elevator, Service Station, and C Store
402-892-3422
402-892-3666
402-892-3166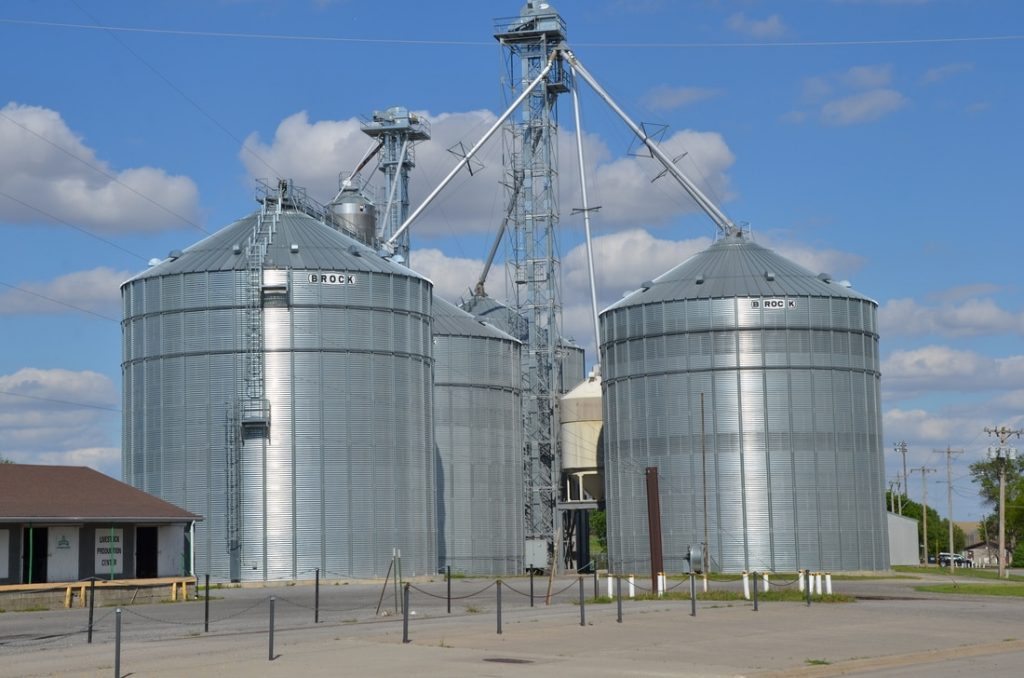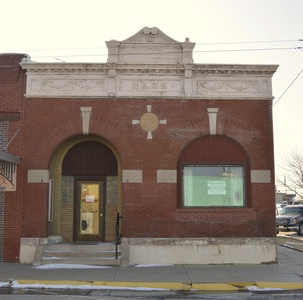 Attorney At Law
Gerard "Rod" Forget, III
JD, MBA, LLM
210 Pine Street
Clarkson, NE 68629
402-391-2829
Email: gtf@forgetfirm.com 
Gardenland, the retail garden center of Bluebird Nursery Inc is located at 6th and Linden Streets in Clarkson, Nebraska.


Opened in 1974, Gardenland carries a wide variety of perennials, annual, herbs, grasses, native plants, temperennials, and succulents. For your landscaping projects, we have trees and shrubs that are hardy for our area and some unusual plants for that little added pizazz!
Garden Art, Fairy gardens, pots, garden seeds and chemicals are available.
Store Hours for Czech Days :

Friday 8 to 5, 
Saturday  8 to 4
Sunday 11 to 2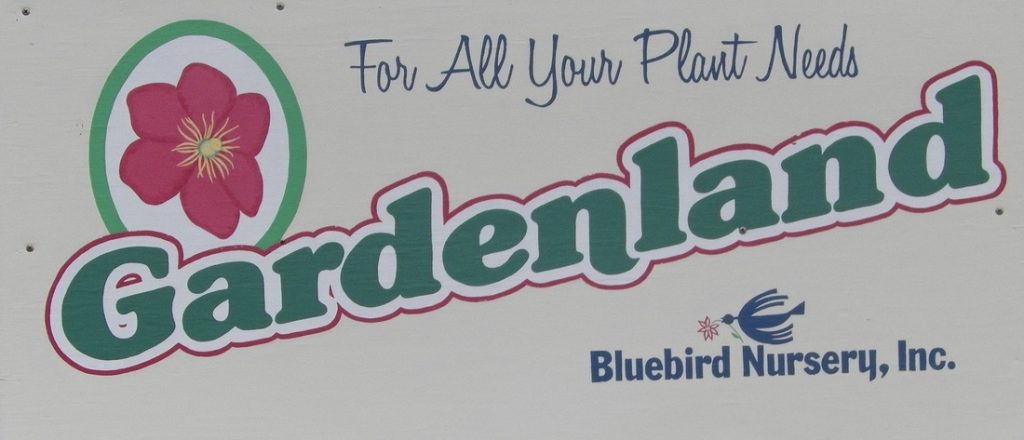 Joe Janousek

Livestock Hauling- Local and Long Distance
402-649-2364
522 Elm Street
Clarkson, NE 68629
Ken Jindra
402-892-3295 Office
402 372 7082 Cell
Flatwork, Stem Walls, Decorative and Colored Concrete for Patios and Sidewalks.
Agricultural Buildings, (Metal Buildings and Pole Barns)

Quotes Available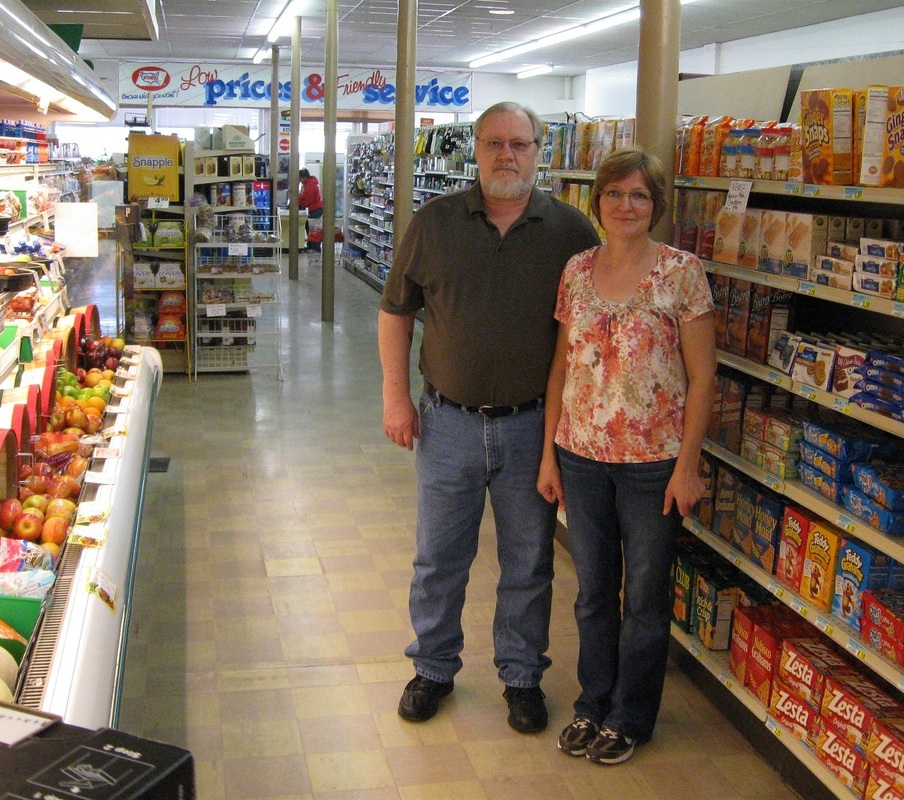 M & M Market provides your grocery needs in Clarkson, Nebraska!
Monica and Mike Harney purchased the store in January of 2011. Stop in for friendly service and a taste of local cuisine including baked goods from the Clarkson Bakery, meats from Toman's City Market, and coffee. Lunches are available in the dining area.

The Store is open Monday through Saturday from 8:00 am to 6:00 pm and Sundays from 9:30 am until noon.
MALIHA & ASSOCIATES INSURANCE
Leigh
123 Main St., PO Box 96
Leigh, NE 68643
Office: 402-487-2782  
Home: 402-487-3338

Howells
227 Center St.
Howells, NE  68641
Office: 402-986-1393

Clarkson
329 Pine St., PO Box 188
Clarkson, NE  68629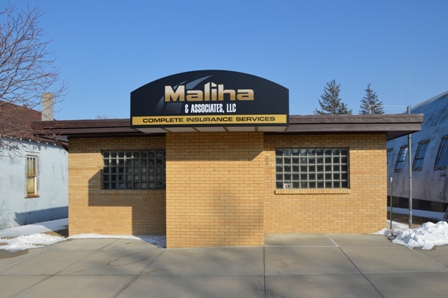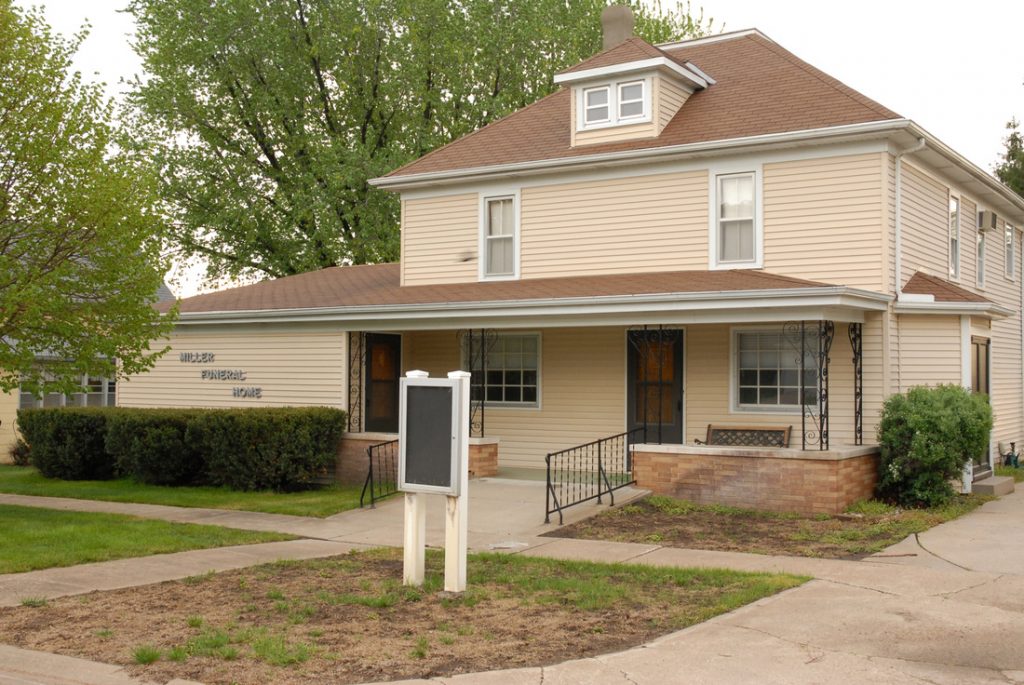 323 Maple St. 
PO Box 41 
Clarkson, NE 68629
402-892-3434
www.millersfh.com
Brad Ramaekers & Gary Sharman
Funerals, Cremations and Pre-Arrangements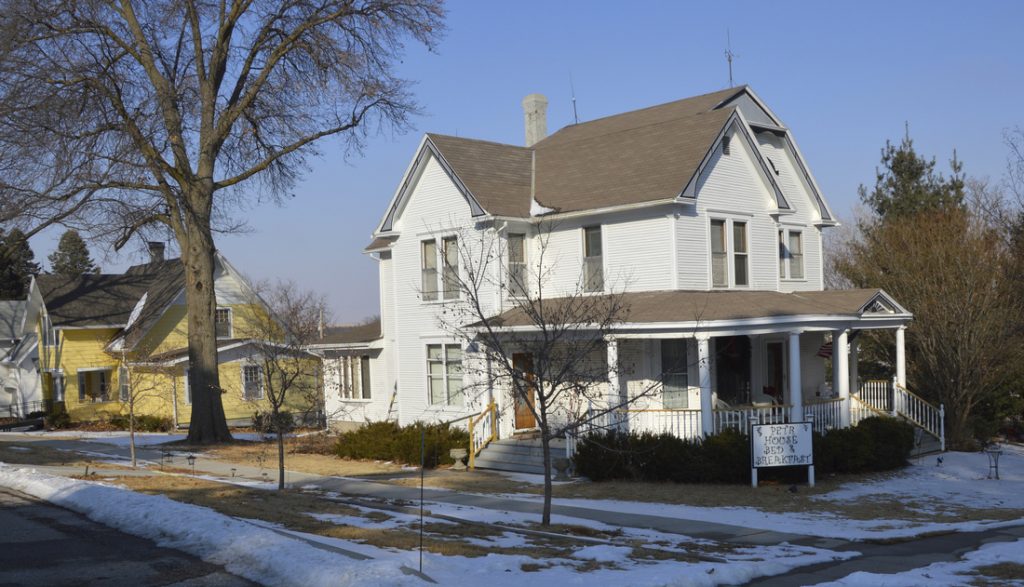 PETR HOME BED & BREAKFAST
A historic century-old home decorated with antiques and family treasures!

Enjoy the peacefulness of small town living during your stay!

220 West 3rd St.
Clarkson, NE 68629
402-892-3595

karenbrabec@q.com    
www.petrhouse.weebly.com
Your full service John Deere Dealer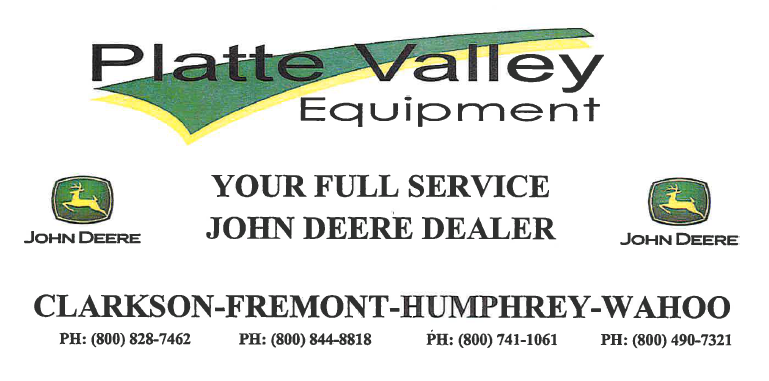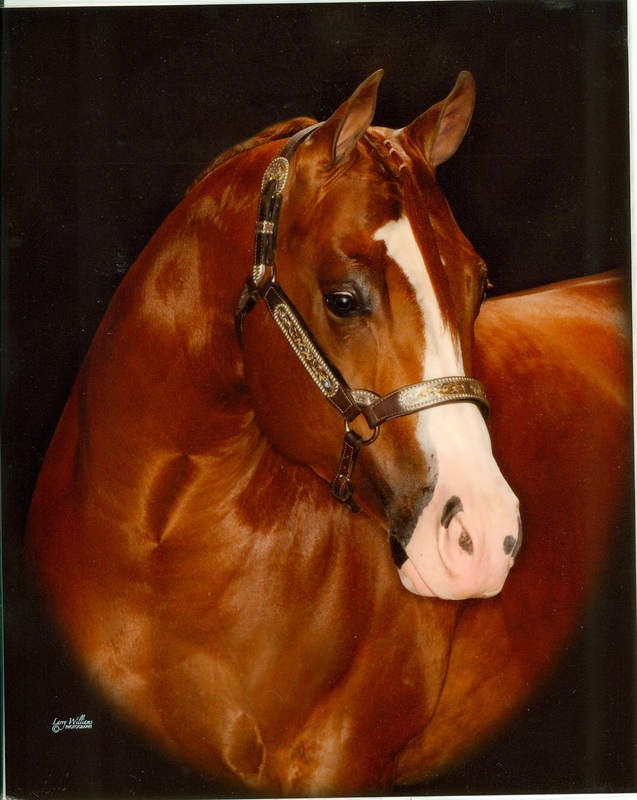 Raising, Training and Showing top quality Appaloosa Horses for over 20 Years!
Halter and Performance  Horses.
 
Standing : CHROME SOLDIER, HOT CAPPUCCINO, 
                     COOL CAPPUCCINO, CHROME COMMANDER

Breeder of:  World Champion – LETTERS FROM HOME
                       National Champion – DANCE THE DANCE

Futurity Champions and/or top ten at World Show and/or National Show:
Invincible Soldier, American Soldier, Kissed in Chrome, VooDoo Dancing, Harlequin Moon, Totally in Fashion,Soldiers Desert Rose and Soldier's Sweetheart.

Email: rjranchapps@gmail.com
rjranchappaloosas.com
226 Pine St.



Clarkson, NE 68629

402-487-2968


Email: stmalena@megavision.com

www.stepsattiffanys.com
Hwy 15 & 91 Junction
Clarkson, NE 68629
402-892-3244
Irrigation Contracting
Valley, Bauer, Power Units, Pumps and Pipeline
Clarkson's Buchershop! 
Famous for homemade wieners, mettwurst, and bacon.

Joseph F. Toman, Jr., Owner

219 Pine St.
Clarkson, NE 68629
402-892-3452     cell: 402-750-4761
Email: tomancitymarket@excite.com

Monday – Friday  8 am – 5:30 pm
Saturday   8 am – 12 pm

On Farm Butchering only.